---
Nuremberg is a great place for embedded systems
Always three steps ahead: embedded world Nuremberg
The clock is counting down the days until the sixteenth embedded world opens its doors in Nuremberg on 26 February 2019. Featuring some 1000 exhibitors and more than 32,000 visitors, it is the world's leading exhibition trade fair for embedded systems. And it is going from strength to strength. Benedikt Weyerer, an executive director at NürnbergMesse with responsibility for the exhibition, explains the success of the show and what topics are hot right now.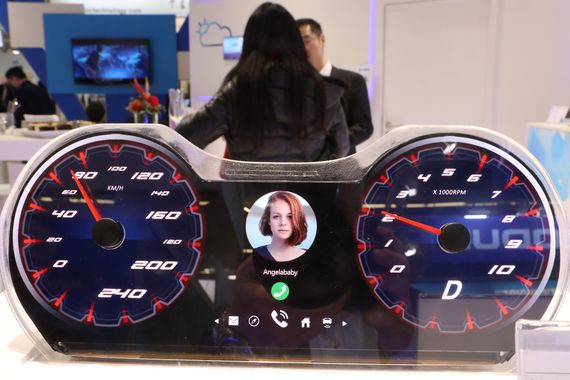 Embedded systems is a term that many people may not be familiar with. What does it mean, and why has it become so important that embedded world has been registering a continual increase in exhibitors and visitors for years now?

Benedikt Weyerer: Embedded systems have been part of our everyday lives for a long time, not just at work, but at home too. Most of the time they take the form of a kind of miniature computer on a single chip, often performing monitoring or control functions. You can find them in smartphones, washing machines, fridges and AV equipment, as well as in medical devices, vehicles and aircraft. And they are growing in number all the time; sometimes you will find multiple systems in a single device. This makes additional demands in terms of their ability to communicate – what we refer to as connectivity. In turn, that touches on security. The result is new opportunities and business models for many companies. Anyone who recognises these chances and wants to exploit them will be at embedded world. The rising numbers of exhibitors and visitors over the years are a logical consequence of these latest developments.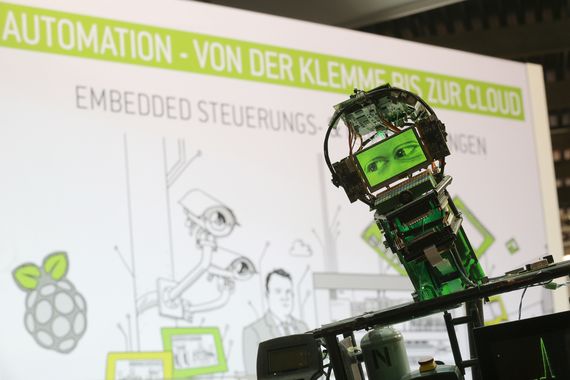 What will be the hot topics at embedded world 2019?

Benedikt Weyerer: There are several areas of interest that I would like to mention, Safety & Security, Embedded Vision and Embedded Intelligence. Security is increasingly important as the multiplication in the number of embedded systems and growing connectivity push up the number of communications interfaces. At the moment these are frequently vulnerable, providing hackers with potential attack vectors. Researchers have demonstrated that it is possible to listen in to aircraft radio communications, or remotely control in-car management systems. The thought is not pleasant. So now designers and developers need to build measures into their products to prevent such attacks from the outset.

Embedded Intelligence is clearly the second topic, especially when it comes to decision-making by Artificial Intelligence (AI). Increasingly, devices are making decisions by themselves, such as whether to deploy a car's airbag, switch on the rear fog lights or swerve into the oncoming lane to avoid a collision with an animal on the road. These decisions will become increasingly complex in the future. The third area, Embedded Vision, is driven by the huge advances in camera technology. When used in combination with heat sensors, this technology will soon be improving diagnosis in the field of medical technology, so patients will benefit too. For example, it could be possible to take a look beneath the skin without exposure to harmful x-rays. And scans of the eye could provide indications of specific illnesses and diseases.
Last year, 95% of the exhibitors at embedded world rated visitor quality as good, while 94% made new business contacts and 94% were satisfied with the overall success of their exhibition attendance. How do you achieve these figures?

Benedikt Weyerer: I think it is down to the strong underlying concept for the trade fair, which we have barely changed since the first event in 2003. It really goes into depth on the topics it covers; embedded world is a true working trade fair. More than half of the attendees are engineers looking for innovations. Accordingly, the exhibition stands are staffed not by salesmen but by developers who want to demonstrate their products to the visitors. One to one. It is a real community event, many people just come to network. The return rate is high as a result.

A second reason for the success of embedded world is certainly the fact that we always get our ideas for topics directly from the community. Consequently to an extent we are true pioneers, always two or three years ahead of the market. And at the technical conference that runs alongside the exhibition, the horizon is more like four to eight years in the future. That has a practical benefit for us as the topics for subsequent embedded world events can normally be selected from on the issues discussed at the conference.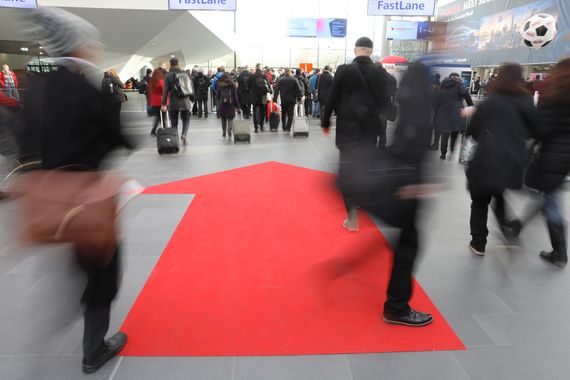 What aspects of the upcoming embedded world 2019 make you particularly proud?

Benedikt Weyerer: I am really pleased with the brand-new start-up area, a dedicated space for young entrepreneurs to present their ideas without having to spend lots of money. The all-inclusive package for a complete exhibition stand including marketing, a presentation slot and entry to the Start-up category of the embedded awards comes in at just €2,500. This is a response to the many requests we have received from our exhibitors who are looking to establish greater contacts with start-ups. The available spaces are almost all gone, so we can look forward to some exciting innovation. Something else that I look upon with pride is the Student Day, which we are now running for the eighth time. This year we will be offering one thousand students from German-speaking countries free transport to Nuremberg. It is all about building a loyal customer base. We have already welcomed several former Student Day participants back as exhibitors over the years. I think that also proves the success of community networking at embedded world!
Nuremberg as a location for ICT business
Modern Nuremberg is a site known for its high technology, industry and innovative services. With close to ten percent of their working populations employed in the information and communications technology industry, Nuremberg and Munich compete for the two top spots among the 20 most technologically advanced cities in Germany. Nuremberg ranks third in the patent quota in the European ICT sector. Core competences of the region's ICT sector include communications technology, embedded systems, and open-source technologies as well as software solutions for automation, medical and general business applications A total of 1300 companies and research institutions in the City and Metropolitan Region of Nuremberg are active in the field of embedded system future technology. The bandwidth of companies in the embedded systems sector ranges from consumer electronics, industrial controls and communication devices to automotive and medical technology. In addition to global leaders such as Siemens, Schaeffler and Diehl, the City and Metropolitan Region of Nuremberg are home to diverse small and medium-sized companies doing business in this field. Their common denominator is a high level of intensity in research and development.