Nuremberg Metropolitan Region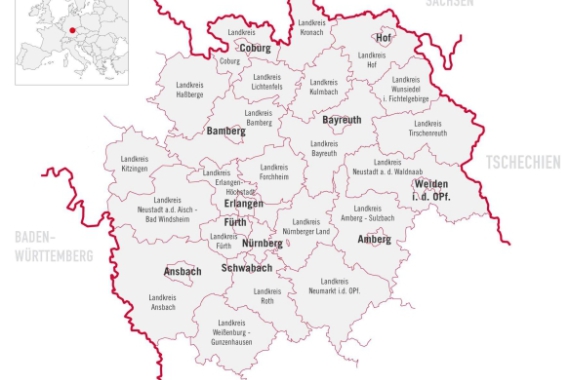 The Nuremberg Metropolitan Region is one of the powerful economic regions in Europe.

With a Gross Domestic Product of some 115 billion euros, its economic power is larger than that of Hungary or of the Baltic states and Bulgaria together. Its growth rate makes it to one of the five fastest growing European Metropolitan Regions in Germany.
Key figures for Nuremberg Metropolitan Region
| Area | 21.800 km² |
| --- | --- |
| Inhabitants | 3.5 million |
| Companies | 168,000 |
| Working population | 1,900,000 |
| Gross Domestic Product at respective prices | 115 billion EUR |
| Spending power per inhabitant | 19,200 EUR |
| Export rate | 51,4 percent |
Economic Development
Bernd Schostok
Telephone: +49 (0)911 / 231 - 62 60
Fax: +49 (0)911 / 231 - 85 25
To encoded transmission of your message:
Contact Form:
</global/ajax_kontaktformular_en.html?cfid=70243>