---
Membership
European networks
The City of Nuremberg is a member of the Soil Alliance, and the Climate Alliance. Within these European networks, the city actively fights for sustainable soil use and for global climate protection.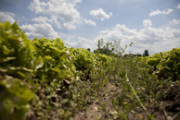 Climate Alliance
The "Climate Alliance of European Cities with Indigenous People of the Rainforests / Alianza del Clima e.V." is Europe's largest network of cities for climate protection. It has the goal of protecting global climate, in short: both the reduction of climate-damaging emissions in the industrial states on the northern hemisphere, and the protection of rain forests on the southern hemisphere.
Nuremberg has been a member of the Climate Alliance since 1994, and has made an important contribution to climate protection with the following measures: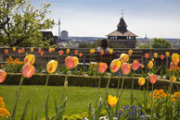 Covenant of Mayors
In 2009, the City of Nuremberg joined the "Covenant of Mayors", the association of European Cities for climate protection. In doing this, the City of Nuremberg committed to exceeding the EU-wide goal of reducing CO2 emissions by 20 per cent by 2020. The city has presented an action plan showing how this goal is to be achieved in the fields of traffic, industry and trades, private households and renewable energies.
Soil Alliance
The Soil Alliance is an association of cities, towns and rural districts throughout Europe which together promote sustainable soil use. The City of Nuremberg joined the "European Land and Soil Alliance of European Cities and Towns" in 2001.

The alliance promotes joint activities in the fields of soil protection and spatial development. The members develop and implement joint projects and standards. The sharing of information and experiences between municipalities has proved to be very useful. The "Manifesto for the European Land & Soil Alliance (ELSA) e.V.", adopted in Bolzano in 2000, is the basis for the alliance's work. It contains goals, guiding principles and measures, as well as a detailed programme of activities for municipal soil policies. The Soil Alliance sees itself as an initiative complementing the Climate Alliance, and was established with a deepening co-operation between the two alliances in mind.
EUROCITIES
In the environment forum of the Association of European Cities, the City's Environmental Department is active in the working group "Air Quality – Climate Change – Energy Efficiency". It contributes Nuremberg expert competence to the development and revision of planned environmental legislation on a European level.