---
Tourism 2017: Nuremberg tops last year's overnight stays record
With 3.32 million overnight stays in 2017, a 3.3 percent increase over last year, Nuremberg has once again achieved a new record result. The numer of arrivals - with 1.863 million guests and an increase of 5.8 percent - has also reached a new all-time high.

Overnight stays by guests from abroad have increased more than national guests. As in the past, Germany remains the most important market for Nuremberg, with 2.194 million overnight stays (+ 0,9 percent) and a market share of 66 percent. Overnight stays from visitors outside Germany have continued to rise. For the first time, there were more than 1.1 million overnight stays from guests from abroad, an increase of 8.4 percent. This is due in part to the face that 2017 the Albrecht Dürer Airport Nuremberg has added new direct flights to foreign destinations.

The strongest month during the course of the year was December with 326,344 overnight stays, it was the strongest December since statistics have been compiled.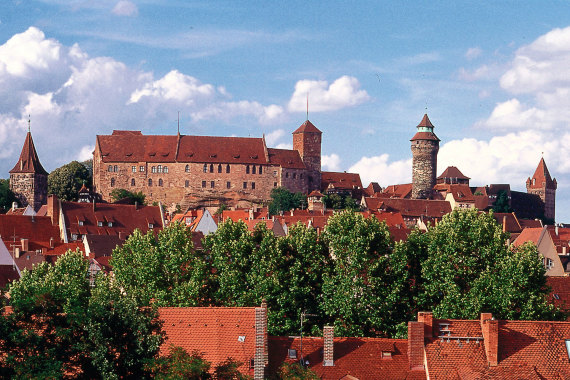 Enlarge picture
Office for Economic Development
---
Karin Forster
Telephone: +49 911 / 231 - 5794
Fax: +49 911 / 231 - 8525
To encoded transmission of your message:
Contact Form:
</global/ajax_kontaktformular.html?cfid=33090>
More information: