---
Location and infrastructure
With a population of half a million, Nuremberg belongs to one of the ten largest economic centers in Germany. The city also serves as the business and cultural base of the greater metropolitan region, reaching a population of 3.5 million. The city has continued to develop its trade routes as well as its historic leading edge as a center of knowledge and trade. Today, state-of-the-art hubs and trans-European transportation networks are paving the road to the future. Exceptional connections support the development of Nuremberg as an important location of economic activity.
Highway
Nuremberg is positioned at the intersection of the Paris-Prague, London-Brussels-Vienna-Budapest and Warsaw-Berlin-Rome motorways. (A3, A6, A9, A73) The estimated travel time to Munich is for example 1,5 hours and to Berlin 3,5 hours.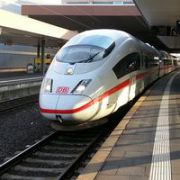 Railway
Nuremberg is a European railway hub and is integrated into the Euro-City network, the national InterCity network, the high-speed network (ICE) and the German Railway combined network. The estimated travel time to Munich via railway is for example 1 hour and to Hamburg 4,5 hours.
more

<http://www.bahn.de/p_en/view/index.shtml>
Nuremberg International Airport
Location factor airport: Nuremberg is a powerful international aviation hub. Every year some 3.3 million passengers take off from Albrecht Dürer Airport Nürnberg to more than 50 nonstop destinations and more than 300 transit destinations.
more

<http://www.airport-nuernberg.de/english>
---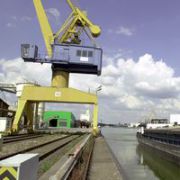 Waterway
Location factor Freight Traffic Center (GVZ): The large Main-Danube Canal is the only waterway route between Western and South Eastern Europe. The Freight Traffic Center (GVZ) at the port is the biggest and most modern multifunctional freight transport center in Southern Germany and an important logistics hub for the region. There are over 15 million tons of cargo handled per year.
more

<http://www.gvz-hafen.com/en>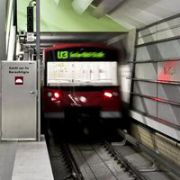 Local public transport
Nuremberg is the center of VGN, the third-largest integrated transport system in Germany. The integrated transport system covers a total area of 14.500 km². Travel the entire VGN-Area with just one ticket. VGN Tickets allow you to take all suburban railways, regional trains, underground trains, tramways and buses.
more

<https://www.vgn.de/en/>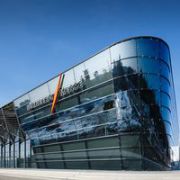 Nürnberg Exhibition Centre
Because of its good connections to public transportation networks, attractive conference venues and hotels, and ideal environment for side programmes Nuremberg is acknowledged all over the world as a highly desirable site for trade fairs and congresses. Nuremberg Fairgrounds offer close to 170,000 sq.m. of exhibition space. NürnbergMesse is one of the 15 largest exhibition companies in the world and among the Top Ten in Europe.
more

<https://www.nuernbergmesse.de/en/>
City of Nuremberg
Office for Economic Development
Axel Eisele
Telephone: +49 (0)911 / 231 - 68 47
Fax: +49 (0)911 / 231 - 85 25
To encoded transmission of your message:
Contact Form</global/ajax_kontaktformular_en.html?cfid=11513>
Contact Form:
</global/ajax_kontaktformular_en.html?cfid=11513>