---
Jury
Prof. Dr. Jean Ahn, Korea
Professor at the Law School, Chonnam National University, Korea, specialising in human rights development, women's movement and anti-discrimination work, and chair of the Citizen Human Rights Promotion Committee of the City of Gwangju.
Iris Berben, Germany
Actress, former President of the German Film Academy, ambassador for the "Room of Names" in the Holocaust Memorial, holder of the Officer's Cross of the Order of Merit of the Federal Republic of Germany.
more

</internet/menschenrechte_e/irisberben.html>
Anne Brasseur, Luxembourg
Politician, is a former Luxembourg (DP) politician. She is a former member of the Parliamentary Assembly of the Council of Europe, a former ambassador for the No Hate Speech Movement of the Council of Europe, former member of the parliament of Luxemburg
more

</internet/menschenrechte_e/jury_anne_brasseur.html>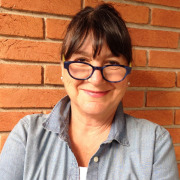 Prof. Dr. Hilal Elver, Turkey
Lawyer, former UN Special Rapporteur on the Right to Food, visiting professor at the University of California in Santa Barbara and co-director of the Project on Climate Change, Human Security and Democracy at the Orfalea Center
more

</internet/menschenrechte_e/jury_hilal_elver.html>
Noa Karavan-Cohen, Israel
Realisation of cultural projects, international conferences and documentary film projects. For 20 years, has been working with her father, Dani Karavan, the creator of the Way of Human Rights, on projects, publications and exhibitions worldwide.
Morten Kjærum, Denmark
Chair of the European Council on Refugees and Exiles (ECRE). From 2008 to 2015 he directed the European Union Agency for Fundamental Rights (FR), based in Vienna, Austria. He is also a former director of the Danish Institute for Human Rights.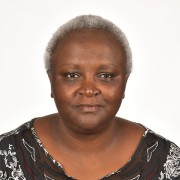 Kagwiria Mbogori, Kenya
Lawyer, expert on international human rights protection systems, chairperson of the Kenya National Commission on Human Rights (KNCHR)
more

<https://www.nuernberg.de/internet/menschenrechte_e/jury_mbogori_bio_en.html>
Gladys Acosta Vargas, Peru
Expert on the UN Committee on the Elimination of Discrimination against Women (CEDAQW) since 2015. She was a representative for UNICEF in Latin America for many years.
Marcus König, Germany
Lord Mayor of the City of Nuremberg